Brax helps advertisers manage their time and scale their campaigns through automated optimization. Brax connects to your Revcontent account through our API.
Some of Brax's Features:
Bulk campaign boost creation & duplication
Duplicate creatives across boosts
Daypart Bids
See ad performance & widget performance across boosts in an all-inclusive report
Automate pausing ads based on CTR, CPA, & various other metrics
Automate Optimization of boost based on CTR, CPA & more
Automatically Create Headline/Image Combos
To learn more about Brax, take a look at this quick video:
If you are already a Brax customer, and are looking to access your API Key, you can find your API credentials under the "Account Settings" tab of our Revcontent Account.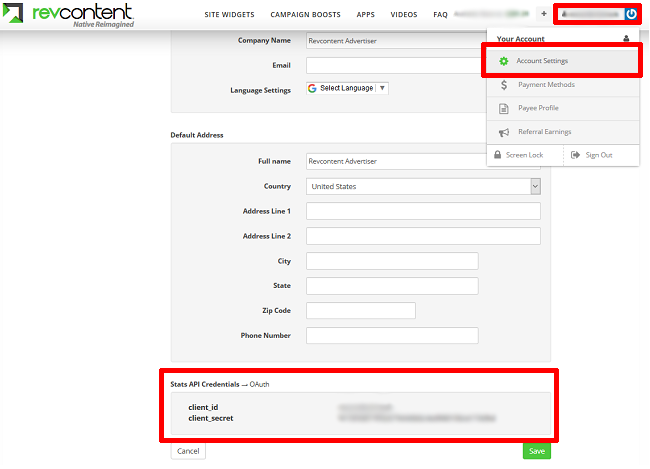 If you do not see your API credentials, please contact your Advertising Account Executive for more information.
Did this answer your question?