How to keep your account funded automatically
The following steps will walk you through how to setup auto funding with Revcontent.
We recommend your auto funding trigger be at least 25% of your average daily spend and your auto funding limit be about 125% of your daily spend in order to have pacing taken into consideration.
Step 1: Log in to your account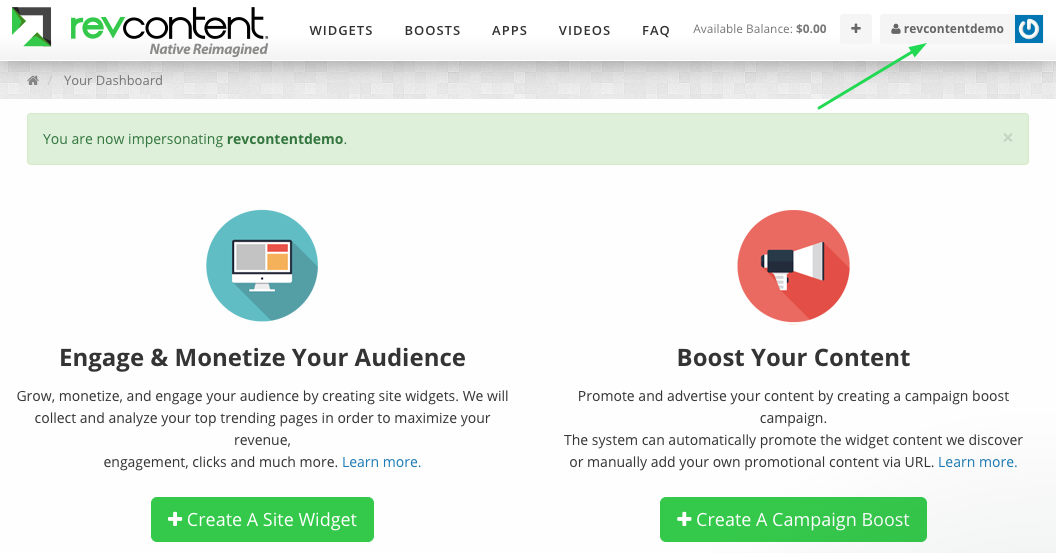 Step 2: Select 'Payment Methods'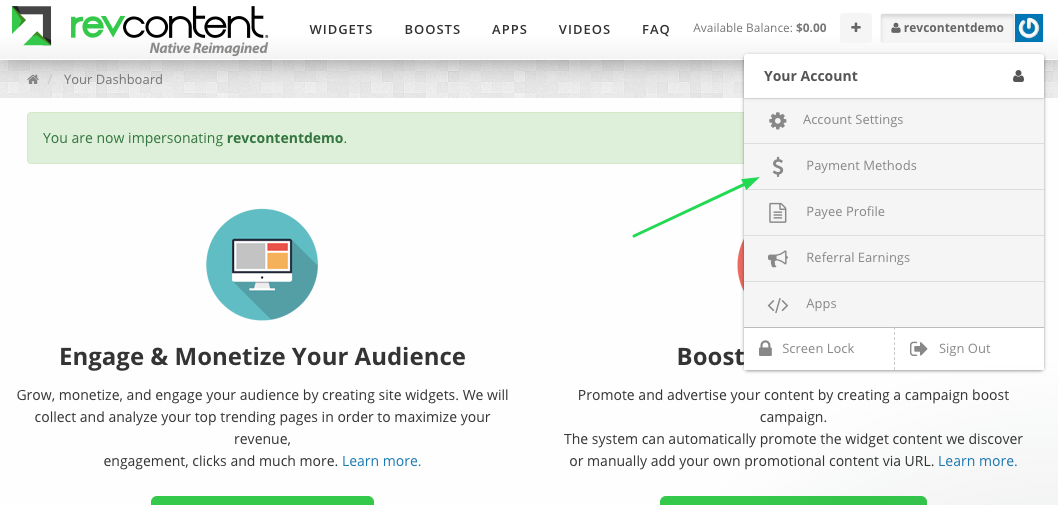 Step 3: In the left-side navigation, select 'Auto-funding'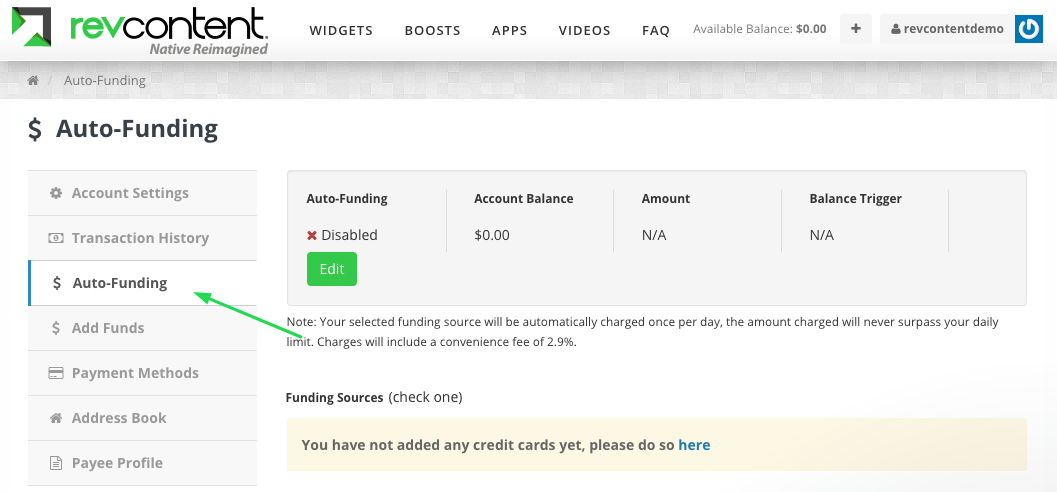 Step 4: Click 'Edit'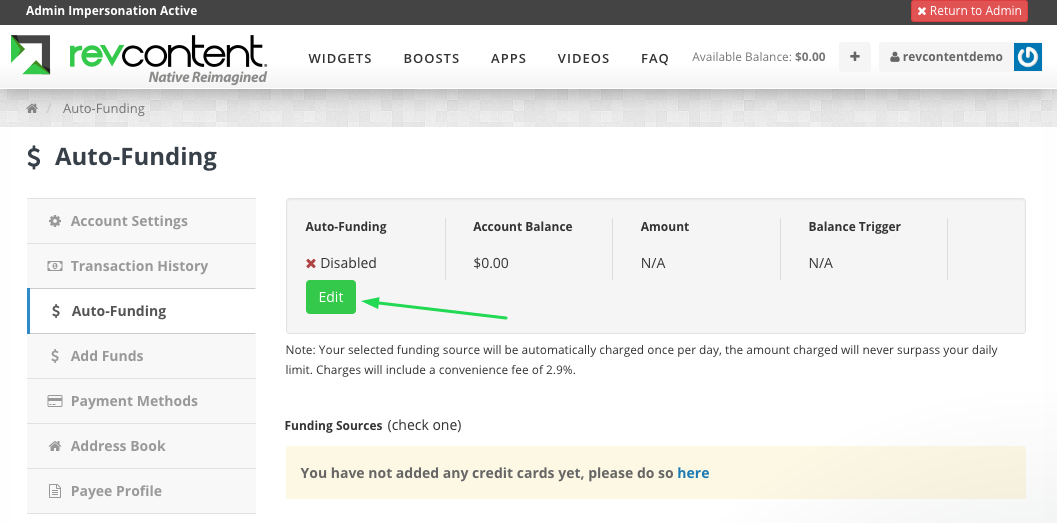 Step 5: 'Enable' Auto Funding and Set Auto Funding 'Amount' and 'Balance Trigger'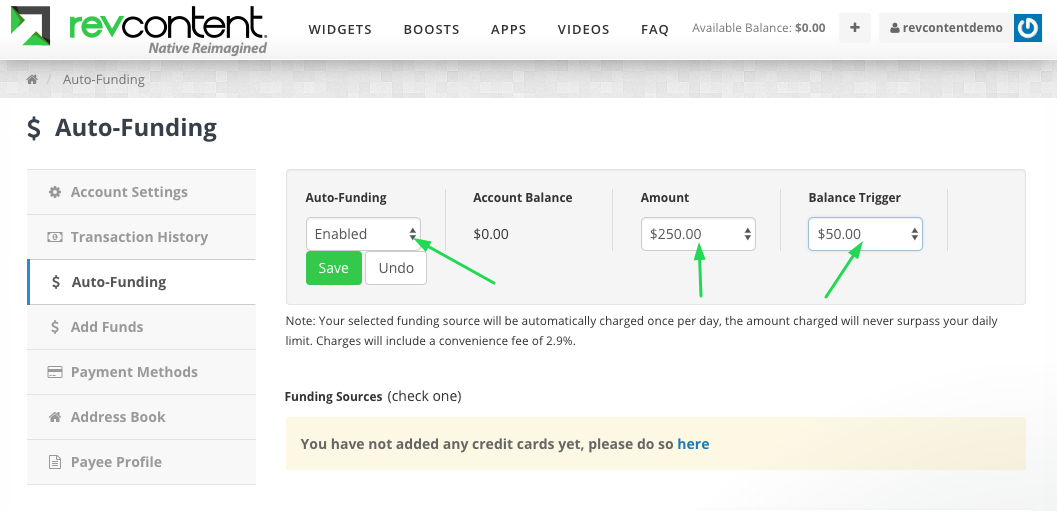 Step 6: Click 'Save'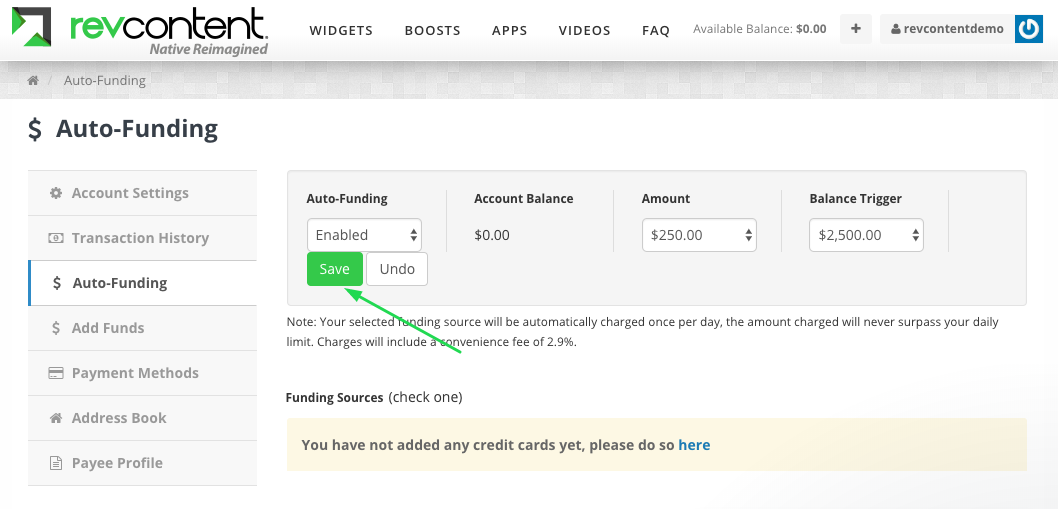 Did this answer your question?