Checklist to help you stay compliant
The following is an ad submission checklist to run through before submitting any new creatives. While this list is not comprehensive ensuring the following criteria is met will help reduce unnecessary back and forth with our compliance team.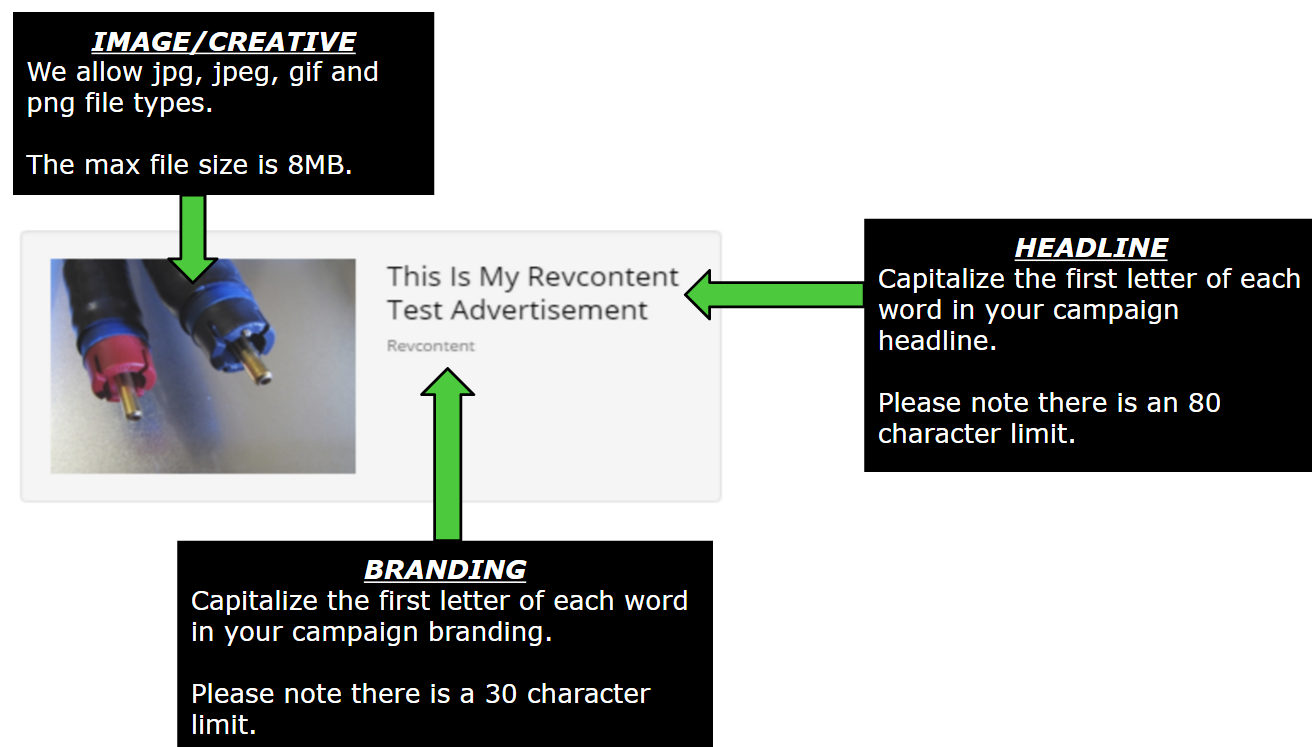 Image/Creative:
⃣ Image is at least 420 X 315 pixels following a 4:3 aspect ratio.
⃣ Image fills the entire space allotted for creative (no white space or borders along any sides)
⃣ No text, arrows, or circles in the creative
⃣ No animation or flashing
⃣ No "play" buttons
Headlines:
⃣ First Letter of Every Word is Capitalized
⃣ No words are fully CAPITALIZED
⃣ Grammar and spelling is correct
⃣ Punctuation is accurate and not excessive or unnecessary
Branding:
⃣ Lists the landing pages branding, offer branding, or domain branding
⃣ First Letter of Every Word is Capitalized
⃣ Does not include any symbols or unnecessary punctuation
Maturity Levels:
⃣ Image is not sexual objectifying nor does it overly revealing or scandalous
⃣ Image does not contain any form of nudity or adult themes
⃣ Ad copy does not contain overtly sexual connotations in either the headline, image, or through a combination of both
⃣ Image does not have any dead people or corpses
⃣ Headline does not contain any cursing or vulgar words

If you have any additional questions or concerns about any imagery/headline requirements before submitting them feel free to reach out to support or your account manager.
Did this answer your question?