Push Notification traffic offers a highly engaging funnel of impressions to advertisers via 100% opted-in traffic by the user to natively designed website/app notifications on desktop and mobile devices.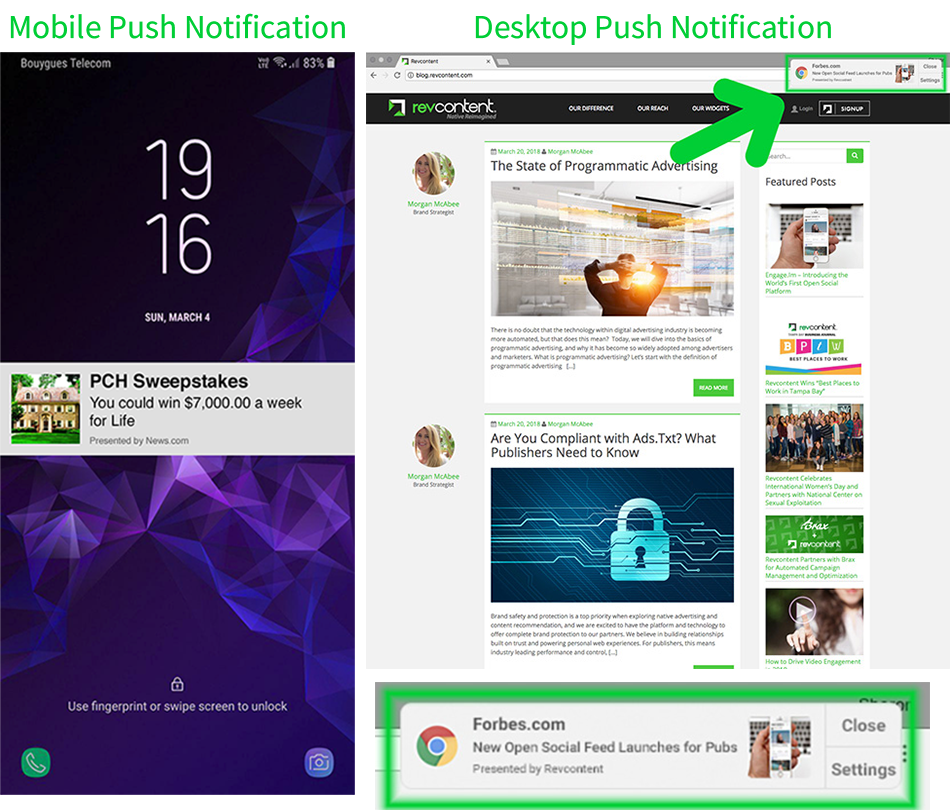 There are over 200M impressions available daily from Push Notification traffic within Revcontent's network. Many new Push publishers are launched every day, which adds to our growing inventory.
How Does Push Notification Traffic Work?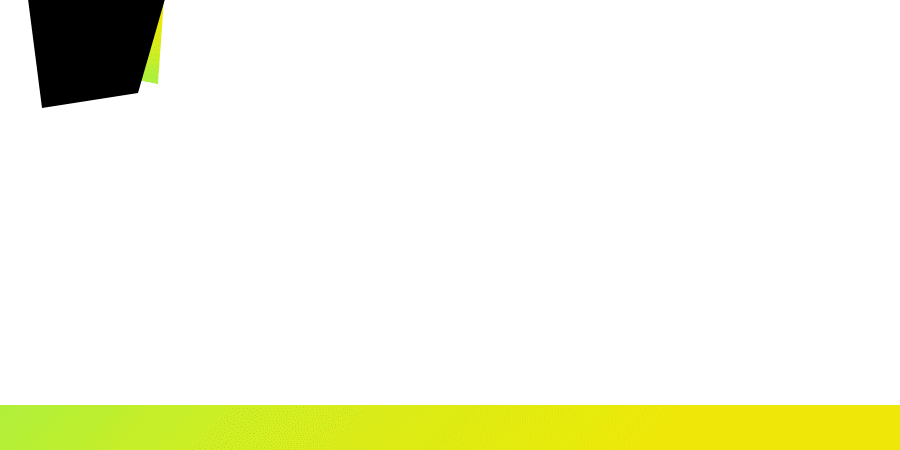 Push Notification Traffic & Data Highlights
.08% - 1.45% CTRs
$.01 - $0.13 CPCs
Only serves to users who opt-in to receive notifications
Roughly 200M daily impressions
Best Practices for Targeting Push Notification Traffic
It is highly suggested that advertisers who want to target Push Notification traffic should do so exclusively in a separate boost, since placements, delivery, and bids vary from traditional widgets. We have created best practices for boosts targeting this traffic to ensure maximum engagement and optimal performance.
Create Short, Concise Headlines (40 Characters MAX)
While the system allows you to input up to 80 characters, headlines for Push Notification traffic are limited to only 40 characters and longer headlines will be cut off.
Be Aware of Your Brand Name
Your brand name, or company name, will be displayed in bold like shown in the picture above (See PCH Sweepstakes, Forbes.com). It takes precedence over the headline, so make sure it's appropriate to your brand.
Upload Content With A 1:1 Image Ratio
While we generally recommend uploading content at a 4:3 image ratio, 1:1 is preferred for Push Notification traffic.
Images Should Be As Simple As Possible.
Creatives for Push Notification traffic are smaller than those served on standard widgets, so images that are "too busy" will be hard to distinguish when served at a reduced size.
Add (PUSH) To The Beginning Of Your Boost Name.
*This is important to ensure that your content is getting vetted properly by our compliance team.
Push Notification Traffic Boost Set Up
Set a Starting Budget
We recommend a minimum starting budget of $300-500. If your budget is not high enough to fulfill the delivery of Push Notification traffic, your creatives won't be served properly.
Bid Amount
Adjust your bid appropriately for this traffic. We recommend bidding 20 - 30% lower than your typical CPC to acquire these clicks. Try to stay in the $.01 - $0.13 range, starting conservatively and adjusting your bids on the Widget Targeting tab when necessary.
Once, you have an active Topic boost running for Push Notifications, you can clone the boost for a quicker setup process moving forward. Just remember to change…
Boost Name
Keep PUSH in the title, but differentiate the Clone from the Original
Bid Amount
Double check your bids in the Settings tab, Topic tab, and Widget Targeting tab and ensure they are updated to what you'd like your Clone to reflect
Budget Amount
Put the budget back in the $300-$500 range if you happened to increase it on the Original
Update Creatives
If your Clone is running traffic to a different offer or different content, you may need to change your creatives.
Other Targeting Options
Ex: Country and Region Targeting, Language Targeting
Once you start receiving traffic, you have the option to go into the Topic targeting tab and toggle the ON/OFF switch to enable or disable certain Push Notification topics.
You can also update your bid for specific topics, by double-clicking on the Max CPC Bid of the topic and entering a custom CPC.
If you are interested in running a test with this type of traffic, please reach out to your account representative or support@revcontent.com for additional information.
Did this answer your question?