In your advertiser account, you can download an account level overview of data for All Campaign Boosts for a given date range

Data included in the CSV:
Date
Impressions
Clicks
Conversions
CTR
Average CPC
Cost
Return
Profit
To download a CSV for a specific boost, select the drop down box under All Campaign Boosts and choose the boost you would like to view.
You can choose to download CSV files for boosts that are archived, inactive, or disabled as well by selecting from the Status drop down box.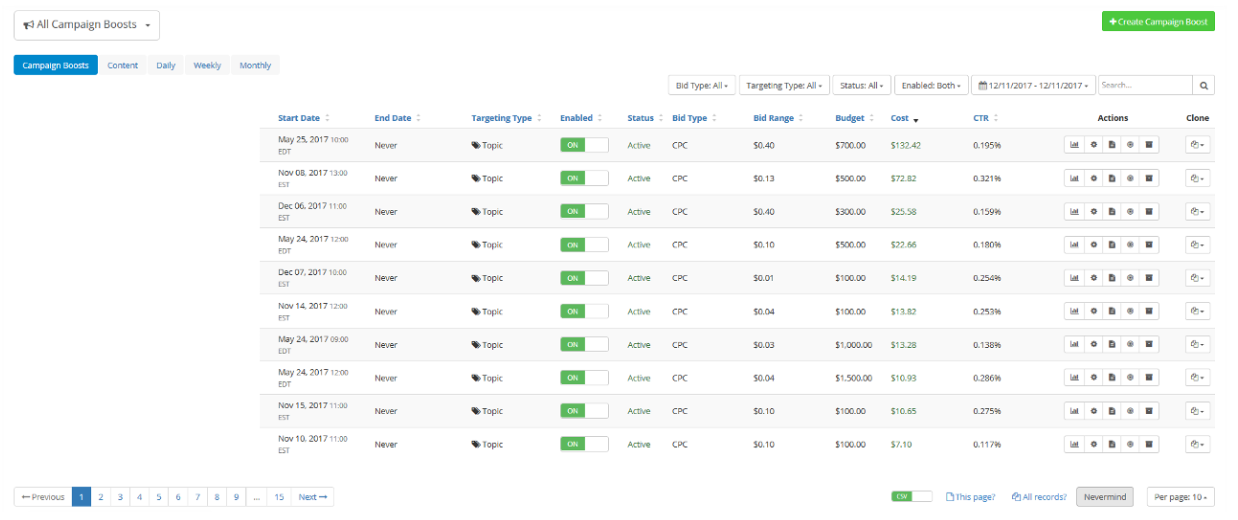 Select This Page if you would like your CSV to only include data from the boosts shown on the current page. Select All Records if you would like your CSV to download all records matching your query.
Did this answer your question?