Campaign Targeting Options Country Targeting, Region Targeting, Device Targeting, Browser Targeting, Zip Code & Metro Targeting, & Language Targeting Options Support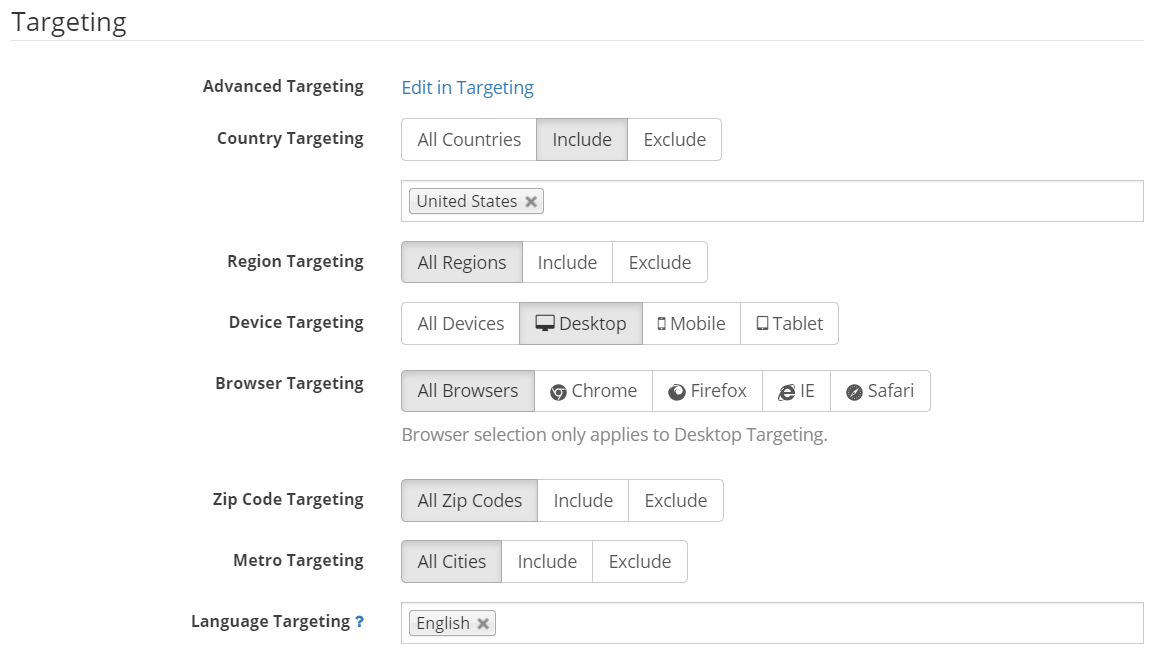 Country Targeting: Revcontent allows advertisers to include or exclude countries you are interested in targeting. Additionally, when targeting only one country you have the ability to region target.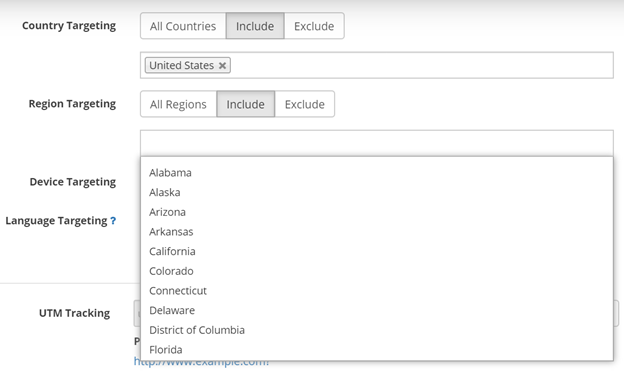 Device Targeting: Revcontent allows you to select the specific device type you are after. For mobile and tablet, you can select between Android, iOS, and Windows devices.

Best Practice is to target only one device type per campaign as performance can vary significantly from one type to the next
For Desktop, you can select the individual browser types.
Zip Code Targeting: If you are promoting a regional campaign you can target the corresponding zip codes. Alternatively, you can exclude any zip codes that you are not interested in. We also have an "upload CSV" option for an easier way to add long lists of zip codes. Just make there are no headers and the zip codes are all in the same column upon upload.

Metro Targeting: This tool allows you to include or exclude entire metropolitan regions.

Language Targeting: You will need to select the language used in the headline of your campaign. If the language is not listed you will want to select ALL. Targeting ALL languages when an accurate choice is available as well as selecting multiple languages will result in a campaign denial.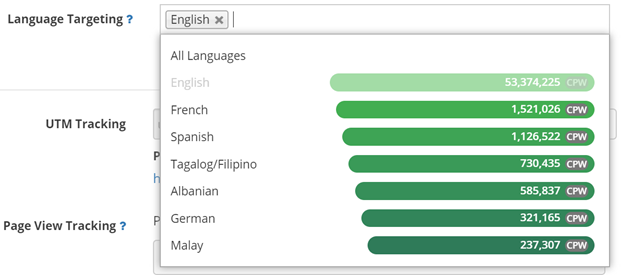 Boost must target the language used in the ad copy headline
You cannot target ALL Languages unless the language of the headline is not an available option
No boosts can target more than one language
Note that our system doesn't translate your campaign headlines. You will need to set the ads up in the language you are targeting.

*We advise boosts are set up to target one device, one geo, and require one language at a time. Different GEOs and devices call for different bids, therefore breaking these out will allow you to optimize effectively, and will also help reduce tracking discrepancies.
Did this answer your question?