The following guide will cover all of the various campaign targeting options available to you, located within the "Targeting" section of each of your campaign's settings tab as seen below: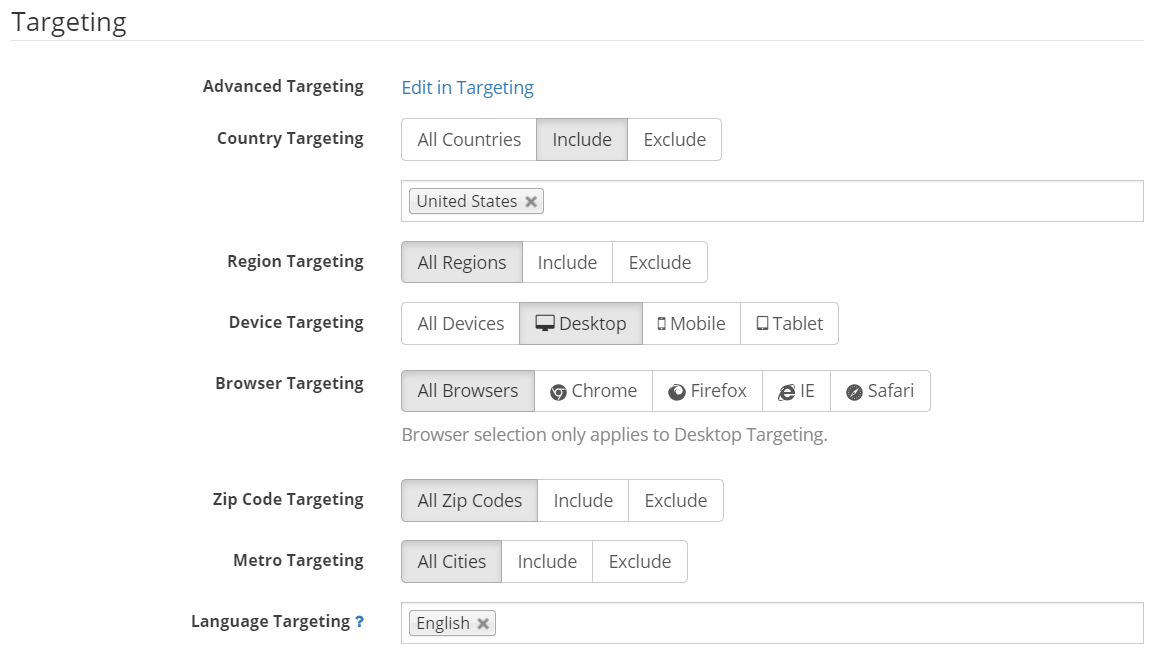 Country Targeting: you have the option of including or excluding the specific countries you're interested in targeting. Additionally, when targeting one particular country, you're able to further refine your targeting by region.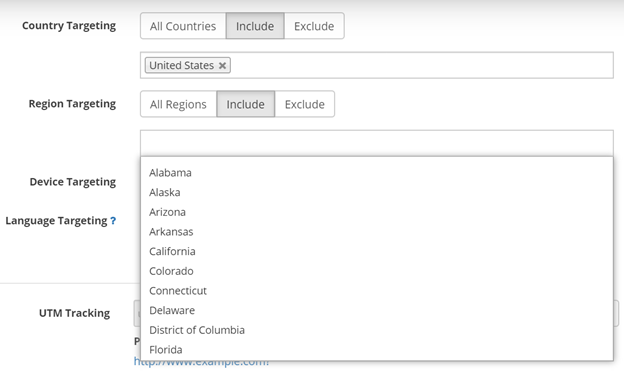 Device Targeting: you're able to select which specific device type(s) you'd like to target. For mobile and tablet, you also have the ability to select between Android, iOS, and Windows operating systems.

Best Practice is to target only one device type per campaign as performance can vary significantly from one to the next
For Desktop, you can select the individual browser types.
Zip Code Targeting: If you are promoting a regional campaign you can target the corresponding zip codes. Alternatively, you can exclude any zip codes that you are not interested in. We also have an "upload CSV" option for an easier way to add lengthy lists of zip codes. Just be sure there are no header rows in your spreadsheet, and the zip codes are all listed in the same column prior to uploading.

Metro Targeting: This tool allows you to include or exclude entire metropolitan regions.

Language Targeting: You will need to select the language being used in the headlines of your campaign's content. If the language is not listed you will want to select ALL. Targeting ALL languages when a more suitable choice is available, as well as selecting multiple languages, will result in a campaign denial.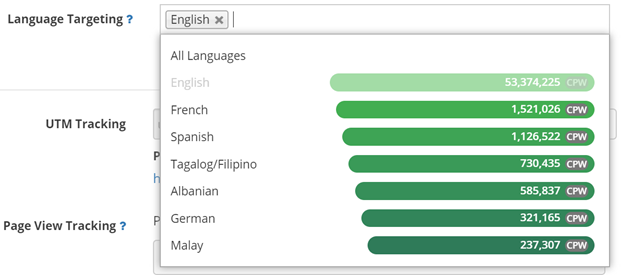 Campaigns must target the language used in the ad copy headline
You cannot target "All Languages" unless the language of the headline is not an available option
No campaign can target more than one language
NOTE: our system does not automatically translate your content headlines. Therefore content should be written in the language you will be targeting.

*We recommend campaigns are setup to target one device, one geographic area, and one language at a time. Due to the fact different geographic areas and devices call for different bids. Therefore breaking these out will allow you to optimize effectively while also reducing the likelihood of potential tracking discrepancies.