Creating a RevContent Publisher Account Own a website that you are looking to monetize? Signup here! Support
Welcome to RevContent. Signing up as a publisher is very simple. Start by clicking here. Then fill out the needed information.
The first section is the information regarding your website. All of this information will be measured by third party measurement tools to confirm that it is accurate. Please be aware that there are numerous factors that go into deciding if a domain will be approved for RevContent Widgets.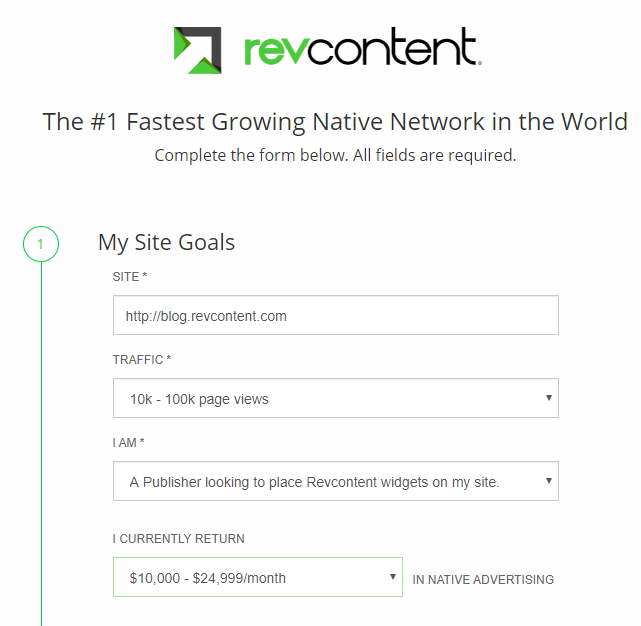 At this point, you can also decide to sign up as both a Publisher and an Advertiser in the I AM* section.

Please be aware if your pub application is denied, you can still operate as an advertiser with RevContent. Check out our FAQ on how to create a campaign by clicking here.

In section two you will create your contact and account information.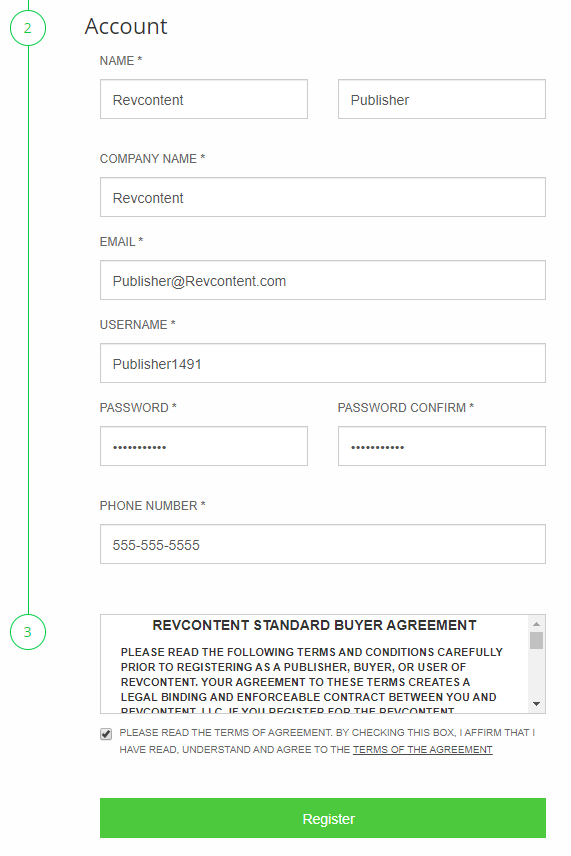 Please be aware that all domains submitted to Revcontent must be reviewed by our approvals team. You will not be able to create any widgets for your domains. Once your domain is approved, our team will reach out to you asking which placements you are interested in and will send you the codes to place on your page.
Important Note: Each domain a widget is requested for will also go through the review process. An initial approval does not guarantee that every site will be approved for widgets.
Did this answer your question?