The promotion of any Cryptocurrency trading platforms or products must adhere to the policies listed below as well as our Investments policies:
Campaign Requirements:
Campaigns must be promoting an eBook OR be an app-install (as long as the initial page directs users to an app download for a legitimate trading platform)

Must be licensed with the appropriate authority for the targeted geo

Landing pages must provide disclosures that are clear and conspicuous to users about the potential risk when trading cryptocurrency ("This information is not an offer to buy, sell, or hold any cryptocurrency. All investment trading carries risk and you should do your due diligence before investing.").
Campaigns Cannot:
Landing pages AND headlines are NOT allowed to make any unverified earnings or success claims (Example: Earn $100 an hour)

Use trademarks unless verification is given and approved by the Policy Team

Use brand names unless they are directly working with that brand. (Example: Telsa, Amazon)

Target any country that prohibits Cryptocurrency trading

Promote any of the following: Token Sales, Initial Coin Offerings (ICOs), Binary options

Be misleading/deceptive or scam users in any way, including the use of hidden fees

Promise any sort of returns of value for an investment

Make false promises of success or exaggerated money claims
Thumbnails and Headlines Cannot:
Show logos of well-known brands/companies (Amazon, Google, etc.)

Depict any celebrities or politicians

Make any unverified earnings or success claims

Use poorly photoshopped images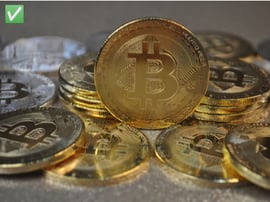 .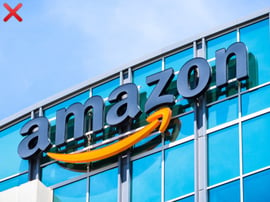 What happens if I violate this policy?
Ad denial: Ads that don't follow this policy may get denied. A denied ad won't be able to run until the policy violation is fixed and the ad is approved.
Domain disabling: We may suspend websites that violate this policy, meaning that the website can no longer be advertised with Revcontent until the problem is fixed.
Account suspension: An account may get suspended if you have several violations or a serious violation. If this happens, all ads in the suspended account will stop running, and we may no longer accept advertising from you. Any related accounts may also get permanently suspended and your new accounts may get automatically suspended at setup.