The promotion of any Investments must adhere to the policies listed below:
Campaign Requirements
The promotion of investments must include clear risk notices that make it obvious to users that they may lose money.
Example of a compliant disclosure: "Trading involves significant risk of loss and is not suitable for all investors. You should carefully consider your investment objectives, level of experience, and risk appetite before making a decision to trade with us. Most importantly, do not invest money you cannot afford to lose."
Campaign must:
Clearly and conspicuously disclose any and all fees.

Provide substantiation of any third-party endorsements and hyperlink endorsements on the landing page to the respective websites.

Make it clear to users that the product being promoted is an investment offer.
Campaigns Cannot:
Make false promises using terms such as "low risk", "fool-proof", etc. at any point during a user's experience.

Make any kind of guarantees or mention specific dollar amounts.

Use any kind of testimonials, even if the stories of what others have experienced are verifiable.

Imply that users can get rich or solve financial troubles (ex "financial freedom") through investment products.

Imply that users can be trained to "eliminate" or "minimize" risk.

Use hidden fees.

Promote investment offers in any geo which prohibits these types of advertisements.

Promote:

Direct ads/search ads for investment products and services

Penny Stocks

Binary Options

Pyramid/Ponzi schemes
Investment Management Services
Campaigns must:
Be licensed by the appropriate regulatory body in the target geo (see the c) (*does not include personal wealth management tools).

Promote one of the following:

Broker-Dealers

Stock Brokerage

Asset Management

Exchange-Traded Funds

Financial Advisors

Personal wealth management tools (may run without licensing requirements specified above)

Clearly disclose on the immediate landing page that investments are subject to risk and that there is a possible loss of money investors may lose.

Clearly disclose that users are being asked to make an investment that could lose money.

Provide contact information for the physical location of the business.

Conspicuously disclose all fees on the ad or landing page.
Campaigns Cannot:
Promote any products or services that are deceptive and misleading to users that could cause them to lose money.

Make any guarantees of increasing wealth or earning large sums of money for investors.

Make claims they will see better results than with a competitor.

Claim there are no risks involved in investing.
Forex
Forex refers to the forex market consisting of banks, brokers, institutions, and individual traders trading national currencies through an electronic network.
Campaigns must:
Be licensed by the appropriate regulatory body(ies) in the targeted geo.

Disclose any fees associated with their services.

Promote the following:

Forex Trading platforms.

Forex Trading offers and products.
Campaigns Cannot:
Make any material representations that would mislead consumers.

Promote Binary Options.
Thumbnails and Headlines Cannot:
Use unrelated images indicating wealth (Ex. cars, yachts, images of large sums of money).

Use images of minors or use any headlines that could target minors.

Make exaggerated money-making claims.

Use headlines and images with testimonials.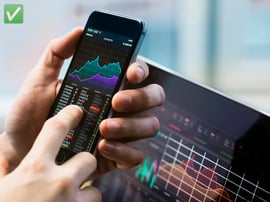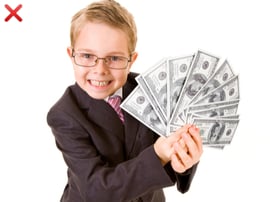 *Please note, it is the advertiser's responsibility to consult with its lawyers and include all risk notices required to comply with all applicable laws and regulations. Revcontent strives to provide users with adequate information and disclosures to protect against harmful and deceitful practices. Advertisers may not promote any products, services, or offers that use deceptive or misleading practices that may cause consumers to lose money.
What happens if I violate this policy?
Ad denial: Ads that don't follow this policy may get denied. A denied ad won't be able to run until the policy violation is fixed and the ad is approved.
Domain Disabling / Suspension: We may suspend websites that violate this policy, meaning that the website can no longer be advertised with Revcontent until the problem is fixed.
Account Termination: An account may get terminated if you have several violations or a serious violation. If this happens, all ads in the terminated account will stop running, and we may no longer accept advertising from you. Any related accounts may also be terminated and your new accounts may get automatically suspended at setup.