For Publishers interested in widget design options outside of our standard layouts, check out our Labs widgets. Built to drive a tailored recommendation experience while remaining focused on user engagement.
RevExit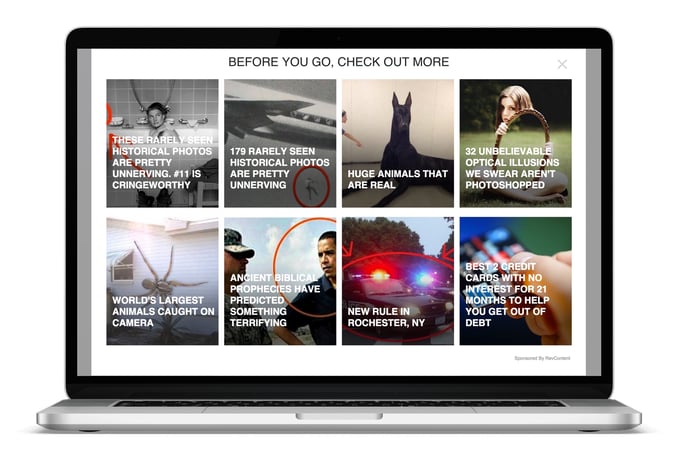 RevExit is an API implementation that pops up on a user's first impression every 24 hours for non-touch enabled devices (e.g. desktops). When the user mouses off the page they are usually trying to close the window or navigate away from the page. RevExit is a great way to give these users one more chance to view your Revcontent API widget.
---
RevFlicker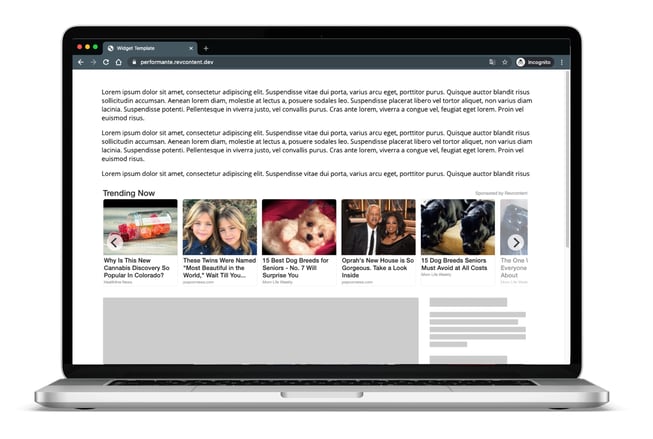 With responsive styling and touch enabled gestures RevFlicker puts the fun into your content slider. You can configure the RevFlicker widget to show on phone, tablet and desktop and you can even decide how many units to display at various breakpoints. Include RevFlicker on your page and let the engagement begin!
---
Mobile RevToaster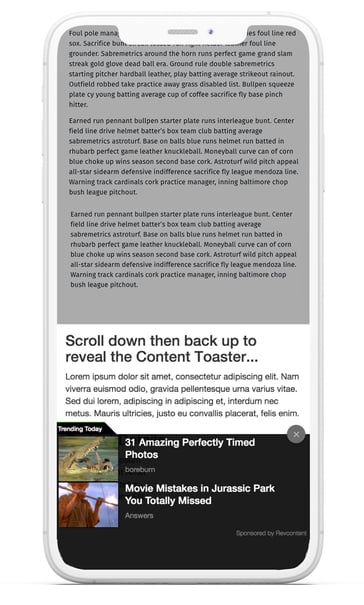 Pop! content toasters are an engaging way to interact with your readers. The Mobile RevToaster will appear as the user pans back to the top of the page, and disappears as they scroll back down. Show your reader what's trending and get great results with the Mobile RevToaster.
---
RevShifter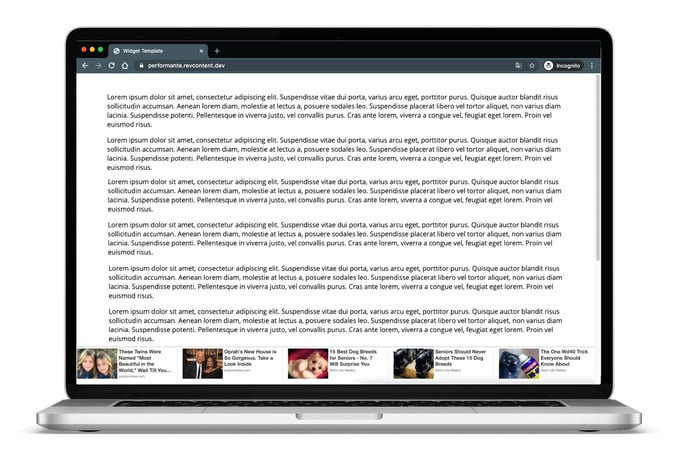 Monetize valuable site real estate on the top or bottom of the page, show RevShifter on demand or as the user scrolls. Great for engaging users on high bounce rate experiences with pagination and touch support. RevShifter is sure to increase revenue, customize one to fit your site today!
---
RevMore Wrapper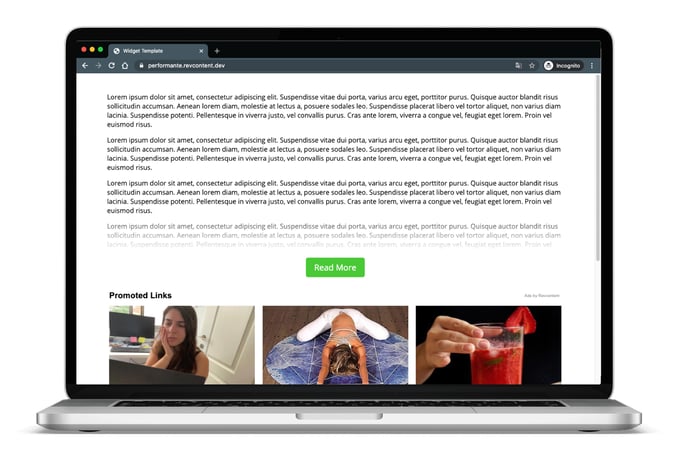 Studies show that Facebook-referred mobile users never reach the bottom of the article. By truncating the page, RevMore increase the visibility of content recommendations from standard Revcontent widgets.