For Publishers interested in email monetization, check out our RevMail units. Built with a focus on seamless integration and maximum user engagement.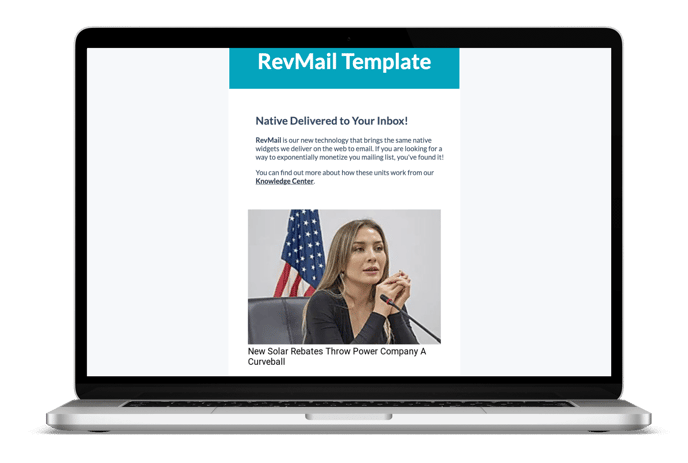 Introducing RevMail, a simple way to monetize your email campaigns. Optimized for email delivery and compatible with all popular email service providers, RevMail units are the perfect way to start delivering quality sponsored content to your audiences and generating optimal returns.

Your account representative can assist you in creating the perfect units based on your email campaign strategy and preferences. But in the meantime, feel free to check out our live demo and documentation covering in detail everything from initial setup to our various customization options.